Welcome to the official website of GUANGDONG ZHONGXING POWER TRANSMISSION CO.,LTD.!
Technical team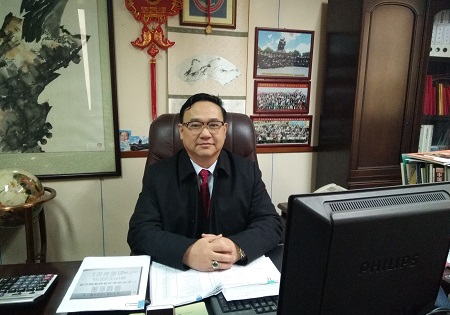 Mr. Zhang Bin , Ph.D. student, graduated from the Second Staff University of the People's Liberation Army Air Force Aviation, completed the business administration training of Tsinghua University, graduated with an MBA from the American University of Management and Technology (Peking University Teaching Center), visiting scholar of Peking University School of Economics, Peking University School of Economics Study for a Ph.D.
He is currently the chairman of Guangdong Zhongxing Hydraulic Transmission Co., Ltd., the director of the Guangdong Provincial Certified Enterprise Technology Center, the president of the Enterprise Research and Development Institute, a senior member of the Chinese Mechanical Engineering Society, a member of the 5th Committee of the Fluid Transmission and Control Branch of the Chinese Mechanical Engineering Society, and Yunfu Vice chairman of the Federation of Industry and Commerce Promotion Association, vice chairman of the Yunan County Federation of Industry and Commerce. He has won many honorary titles such as Advanced Individual, Outstanding Entrepreneur of the Province, City and County, etc. of the Belt Conveyor Branch Association of China Heavy Machinery Association.
Long-term presided over the overall planning, technology development, promotion services, technological transformation and participation in the company's administrative management of hydraulic couplings. He has participated in and completed 18 major enterprise technology projects, including 5 provincial-level projects and 6 foreign cooperative development projects, all of which have been transformed into applications, 1 national utility model patent has been obtained, 1 has been accepted, and the application has been accepted. 1 national invention patent, 2 municipal scientific and technological achievements appraisal, 3 provincial high-tech products and 3 outstanding new product awards. He has made significant contributions to the technological transformation of enterprises, promotion and application of high-tech products, and management. He is currently in charge of sales, technical work, and director of the enterprise technology center. As the person in charge of the enterprise, he has the spirit of forging ahead and being brave in innovation, and is one of the founders and technical leaders of the company.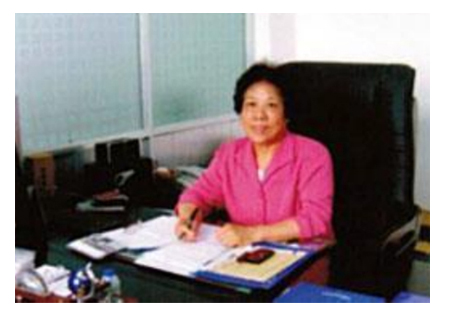 Li Yanfang is the first generation of experts engaged in the research and development of hydraulic transmission technology in China, and has won many national honorary titles (National Model Worker, National March 8 Red Banner Bearer, etc.). In the 1980s and 1990s, it was appointed by the state six times to go to Germany to introduce hydraulic transmission technology and products.
In 1994, the German VOITH was introduced to China to invest and jointly establish Voith ZTE Corporation, and participated in the management. After breaking up with Germany's VOITH in 2001, it established China's largest hydraulic transmission product base: Guangdong Zhongxing Hydraulics. After retiring in 2009, he continued to lead the research and development of automated and intelligent new-generation DY and GY electro-hydraulic drive systems.
Guangdong Zhongxing Hydraulic Transmission Co., Ltd. has established an enterprise research and development institute, a provincial-level recognized enterprise technology center, and is the support unit of the Guangdong Hydraulic Transmission Engineering Technology Research and Development Center. Has a first-class technical research and development and service team. The team has 5 senior engineering and technical personnel and 26 intermediate engineering and technical personnel. The main technical leaders have won the national labor model and were selected into Guangdong Province's "Sailing Plan" to cultivate high-level talents. The company has a total of 60 personnel engaged in technical research and development, and has strong technical force. It has completed 15 provincial-level scientific and technological projects and 2 national-level scientific and technological projects; has 1 invention patent and 15 utility model patents.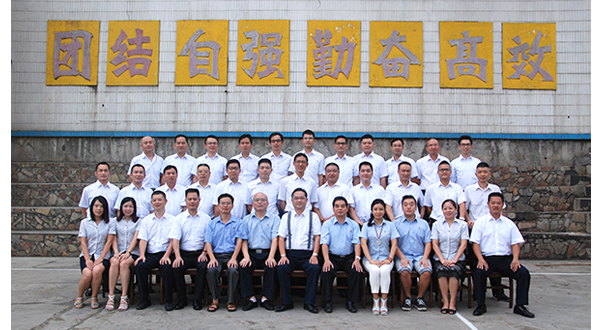 The technical team has learned advanced hydraulic transmission theory and product design ideas from German experts during the Sino-German joint venture period, and has carried out localization transformation and technical development of a number of imported products. The research, development and industrial production of high-power speed-regulating hydraulic couplings and hydraulic coupling transmissions are at the forefront of the domestic industry. The research, development and production of hydraulic couplings used in engineering ships have been successfully applied in the north and south of the country. , Research and development of automatic, intelligent high-performance DY and GY series electro-hydraulic drive devices have been successfully applied to belt conveyors, and are now carrying out high-precision speed regulation performance of hydraulic couplings and nuclear power, new energy development and other fields Research on applied products.
Service Telephone
Email:
Address:
45 Hedi Road, Ducheng Town, Yunan County, Guangdong Province